How to Unpair a Phone From a 2019 Lexus ES
You already know how easy it is to connect a smart device to a Lexus-and guess what, it's just as easy to unpair one. But why would you want to? Let's say you're getting ready to sell or trade your Lexus in for a newer one, or you recently upgraded your phone-it's a good idea to clear your old device to avoid potential Bluetooth® communication problems with your vehicle. Once again, our Longo Lexpert TJ Butler is here to show you how to do this.
Vehicle Applications: 2019 ES, LC, LS, NX, RC, UX
Instructions:
From your smart device, go to your Bluetooth® settings and select the vehicle to be unpaired. On an iPhone, for example, you'll select 'Forget This Device' by selecting the blue (i) located next to the name of the device that's to be unpaired; touch 'Forget this device' a...
Lexus Named KBB Best Luxury Brand
In the Kelley Blue Book 2019 '5-Year Cost to Own' Awards, Lexus took home the honor of Best Luxury Brand, with four Lexus vehicles ranking first in their segments:
Lexus UX: Best Luxury Subcompact SUV/Crossover
Lexus NX: Best Luxury Compact SUV/Crossover
Lexus RX: Best Luxury Mid-Size SUV/Crossover (2-row)
Lexus GS: Best Luxury Car
The KBB 5-Year Cost to Own Awards considers the total cost of vehicle ownership beyond monthly payments, including insurance, fuel costs, state fees, maintenance, repairs, and depreciation, all important factors when it comes to the overall scope of vehicle ownership. Toyota also had three vehicles topping their segments, including the Prius c (Best Hybrid Car), Tacoma (Best Mid-Size Pickup Truck), and Tundra (Best Full-Size Pickup Truck).
To read more about the Ke...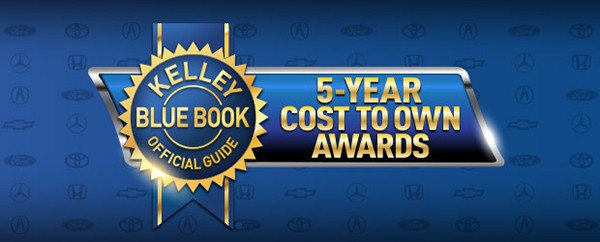 Lexus Tops List of Most Reliable Cars in America
For the eighth consecutive year, Lexus topped the annual J.D. Power U.S. Vehicle Dependability Study (VDS). By testing the dependability of 3-year old vehicles over a year's span, J.D. Power can help consumers confidently decide which cars to purchase in a market where cars are more reliable now than they've ever been. The 2019 VDS proves Lexus is the best choice, with Toyota tied for second place with Porsche. Toyota Motor Corporation also received four segment awards for the Lexus ES, Lexus GX, Toyota Camry and Toyota Tundra. To view the 2019 J.D. Power Vehicle Dependability Study, visit: https://www.jdpower.com/business/press-releases/2019-us-vehicle-dependability-studyvds.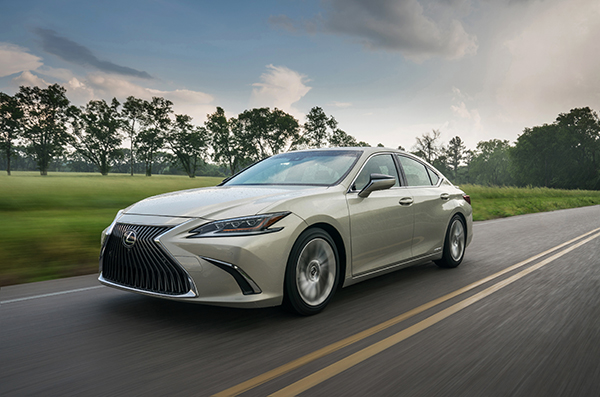 Driving With Temporary Dealer Plates In California Now Illegal
As of January 1st, 2019, vehicles sold in California by licensed dealers and lessor-retailers-like Longo Lexus-are required by law (Assembly Bill 516) to display a DMV-issued temporary paper license plate or permanent license plate. Not that we don't want you to show off where you just scored your Lexus from, but we really don't want you getting in trouble for it either (and we'll still hook you up with a Longo Lexus license plate frame). The state of California is doing this to help crack down on toll evaders and to assist law enforcement and parking/toll agencies in safely identifying vehicles driving without license plates.
When purchasing a new vehicle from Longo, we're required to print and issue temporary license plates to you and attach them to the vehicle before leaving our campus;...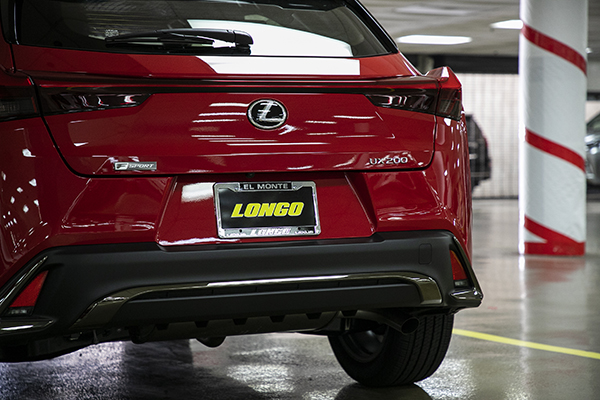 How to Pair Your Phone on A 2019 Lexus ES
While we'd like to think that pairing a smartphone to our vehicles is easy, it can prove to be challenging as the technology updates. With the help of our Longo Lexpert, TJ Butler, we want to show you how easy it actually is to get your phone connected to your 2019 Lexus so that you can concentrate more on what matters most: driving.
Vehicle Applications: 2019 ES, LC, LS, NX, RC, UX
Instructions:
Press the menu button and use the touchpad to select 'phone.' If this is the first time a phone has been paired to the vehicle, you'll be prompted with a message to confirm if you would like to move onto the next step.
Make sure Bluetooth® is activated, then press 'yes' to confirm that you're pairing a device.
On the vehicle display screen, you'll see your device's name; select the device's name ...
Moonlight Forest Lantern Art Festival
For the first time, San Gabriel Valley residents can experience an enchanting display at The Arboretum in Arcadia, known as Moonlight Forest. As the sun fades to darkness, these botanical gardens transform into a beautiful lightshow of lanterns shaped like exotic animals, Chinese dragons and many other colorful displays that are absolutely captivating in person. As you enjoy a night out with family, friends or a significant other, you'll also be able to enjoy live performances by acrobats and dancers, and have access to several different food trucks and vendors at the Food Court.
On-site parking is free, although there is an Uber/Lyft drop-off/pick-up point if you decide on ridesharing. The Moonlight Forest, sponsored in part by Longo Lexus and Longo Toyota, is open from Wednesday through ...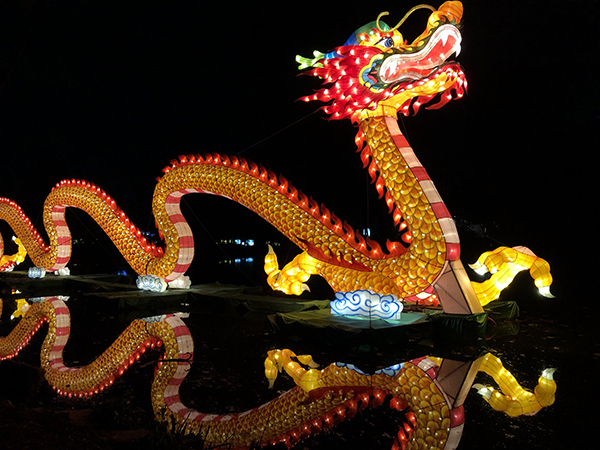 Longo Lexus is Remodeling
2019 is going to be a huge year for Longo Lexus. We're celebrating 30 years in the business, as the number one Lexus retailer in total new vehicle sales in the Western Area, and exciting changes are coming to mark this milestone. We're starting by making striking changes around here. This includes a major remodel to our Sales showroom, which is already well under way, and to say we're excited about it, is a huge understatement.
With our last showroom update completed in 2004, our plans to remodel the Sales showroom has been in the works for a long time, and ultimately completes and complements last year's renovation of our Service Lounge. We've broken down walls and stripped the original façade to prepare our guests and Sales team for more room, a more modern design, more of what yo...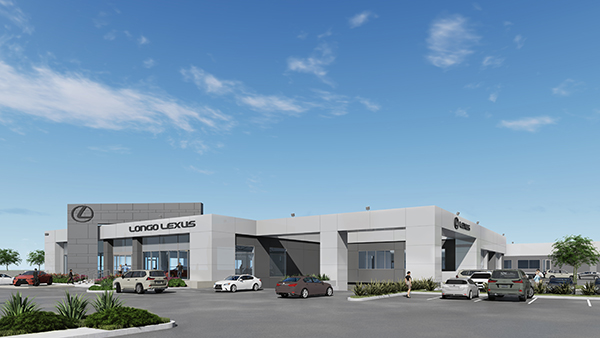 Lexus Model Names Defined
With every Lexus vehicle produced, it's assigned a two-letter acronym/designation with actual purpose, a definition that's representative of the model it appears on. Though it's easier to call it simply by its model name, we thought it would be fun to let you know what it means by vehicle and category type.
Sedans:
Lexus IS
Introduced in 1999 as a compact Lexus executive vehicle positioned below the ES, the IS stands for Intelligent Sport. This sporty rear-wheel drive platform is the perfect gateway to the Lexus family with precision handling and smooth power.
Lexus ES
Debuting as one of the first Lexus production vehicles, the ES has storied history with the brand as a compact mid-size car, a best seller since 1989. Based on the Toyota Camry platform and later generation more closely relat...